112 Greene Street

A Nexus of Ideas in the Early 70s
Organized by Ned Smyth
January 12 - March 6, 2011
PREVIOUS
NEXT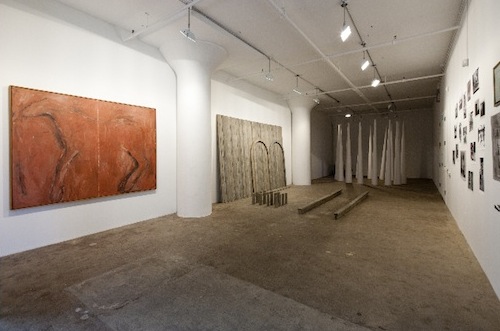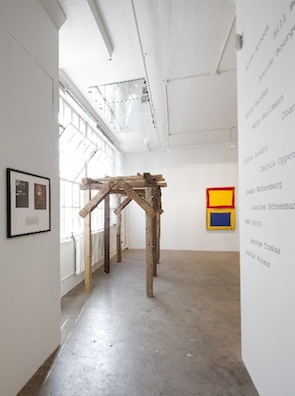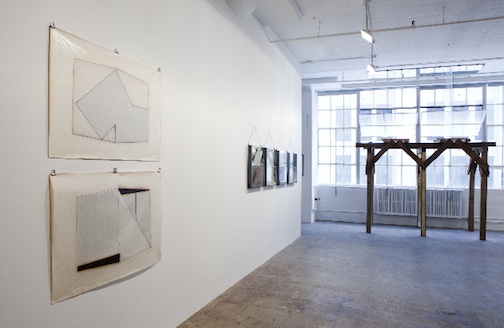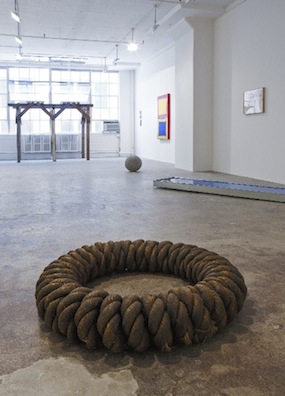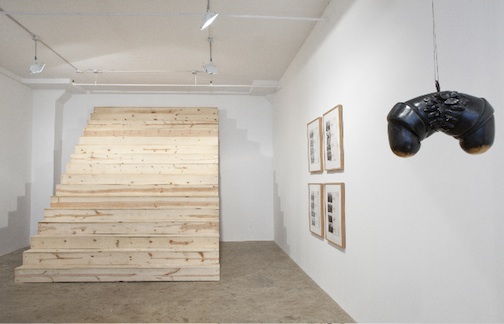 PRESS RELEASE
Salomon Contemporary presents 112 Greene Street: A Nexus of Ideas in the Early 70s, an exhibition of important early works from thirteen artists who helped define 112 Greene Street: Alice Aycock, Bill Beckley, Louise Bourgeois, Chris Burden, Mary Heilmann, Joan Jonas, Dickie Landry, Dennis Oppenheim, Susan Rothenberg, Carolee Schneemann, Ned Smyth, George Trakas, and Jackie Winsor.
In the early seventies, 112 Greene Street emerged as one of the essential arenas to see, hear, perform, or show contemporary art. There were concerts by Philip Glass, Steve Reich, and Dickie Landry, many of whom recorded at the renowned Greene Street Recording Studio; and performances by Grand Union, Natural History, Mabou Mines, Suzy Harris, Tina Girouard, and Joan Jonas.
Gordon Matta-Clark and Jeffrey Lew, the founders of 112, created a groundbreaking non-commercial exhibition space that made no restrictions on its artists and their creations. 112 was a community, support system, catalyst, and sounding board for new ideas and explorations. It was an exhilarating place where many artists had their first show, exhibiting their formative work, and where sculpture, painting, video, and conceptual art were taking new directions.
112 Greene Street not only presents early pieces from thirteen now established artists, but also illuminates the breadth of work that was being explored. The New York art world was on the verge of expanding the traditional boundaries of art making, and 112 was a principal facilitator in this new course.
The artists in this show all made major contributions, and 112 provided the staging ground for their development. Jackie Winsor attacked the minimalist aesthetic by hand building objects with commonplace materials such as rope and wood. Matta-Clark, Alice Aycock, Ned Smyth, and George Trakas were among the first sculptors to work with architectural concepts and build site-specific, large-scale public installations.
Mary Heilmann and Susan Rothenberg were taking painting in new directions at a time when it was not in vogue. Their work from the early seventies such as Rothenberg's introduction of image and Heilmann's gestural, hard edge abstractions still remains a major influence on painters today.
While Bill Beckley utilized the audience in his sound and recreational-themed performance/installations, Chris Burden and Carolee Schneemann were creating other cutting-edge interactive performance pieces. Dennis Oppenheim explored multimedia conceptualism, cultivating it into unique forms of sculpture. Along with Joan Jonas and Dickie Landry, Oppenheim used methods of video and performance that make today's large-scale video projection installations a well-accepted medium in contemporary art.
The 112 exhibition, Louise Bourgeois: Sculpture 1970-1974, was a fundamental landmark for the feminist movement. Not only did its association with feminism vault her into recognition, it helped to give a voice to women making art in the predominantly male New York art world. At the same time, 112 provided a progressive environment for both male and female artists to produce work together and accept one another as equal contemporaries.
This exhibit is made possible by the efforts of Ned Smyth, who worked on projects with Gordon Matta-Clark and exhibited at 112 Greene Street in 1973 and 1974 before going on to Holly Solomon Gallery. Artworks have been loaned from esteemed private collections and artist studios.