ALICE AYCOCK | E.V. DAY
Alice Aycock: Twist of Fate
E.V. Day: Butterfly
May 13 - June 25, 2011
PREVIOUS
NEXT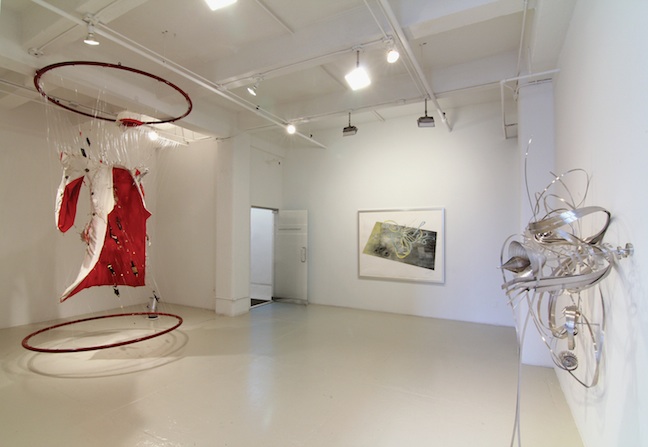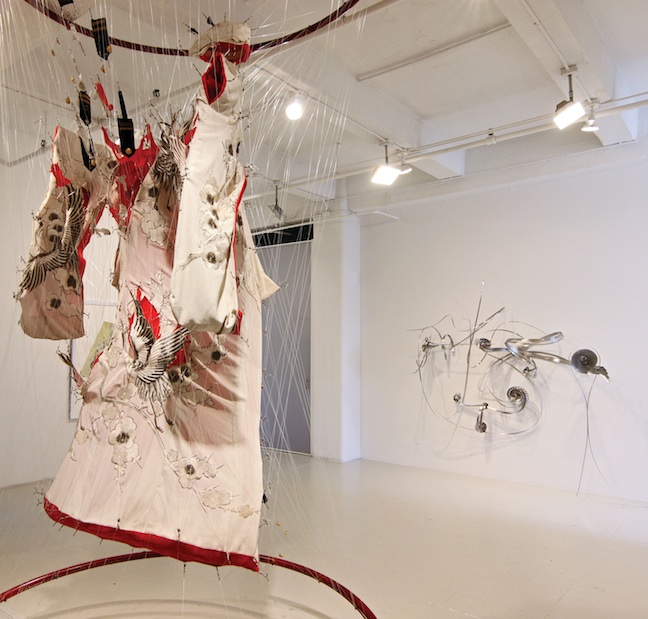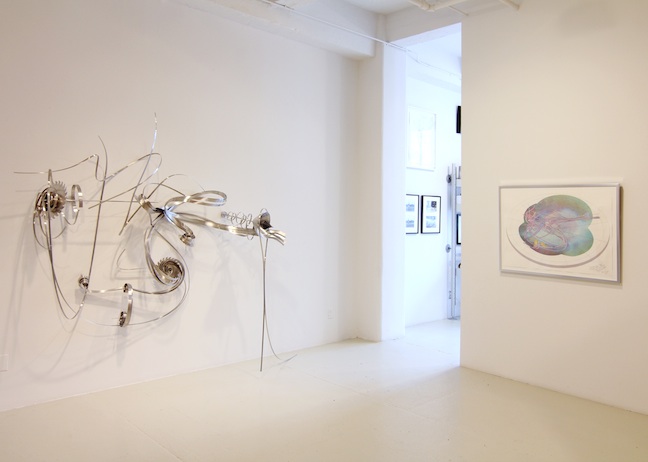 PRESS RELEASE
Salomon Contemporary presents Alice Aycock: Twist of Fate and E.V. Day: Butterfly on view from Friday 13 May - Saturday 25 June 2011. The exhibition will display both Twist of Fate, a new wall sculpture from Alice Aycock and drawings from her series Sum Over Particle Histories, as well as E.V. Day's Butterfly, a major work from the Divas Ascending series.
Alice Aycock's Twist of Fate was conceived from Aycock's fantasy of infinite paths in a lifetime - the idea that one might have the ability to go back in time and live an entirely different life. Twist of Fate may allude to those vast number of pathways - parallel lives, intersecting timelines, dead ends, major events, chance encounters that have unpredictable, chaotic outcomes - all encoded in ribbons of movement interspersed by gears and blades and vortexes of energy. Or the ribbons of aluminum in Twist of Fate and composition of the Sum Over Particle Histories drawings may really be derived from nothing at all - meaningless scratches on a wooden floor, random tracks of tires in the snow - configurations that are simply traces of the countless markings of ephemera.
E.V. Day's Divas Ascending were made from retired opera costumes from the New York City Opera and first exhibited in the Promenade of the David H. Koch Theater in Lincoln Center for the 2010 season. Butterfly, composed primarily of a ceremonial wedding kimono worn by Cio-Cio San in the Opera's productions of Madama Butterfly from the 1940s through the 1980s, is Day's response to the tragic story. In Puccini's Madama Butterfly, the young, optimistic teenager Cio-Cio San renounces her religion and family life in Japan for the love of Pinkerton, an American sailor. When she learns that Pinkerton has deceived her, and that she has lost not only him but also her own family, she chooses the ritual suicide harakiri.