JOHN GORDON GAULD
Tickle Your Fancy
December 15 - 23, 2011
PREVIOUS
NEXT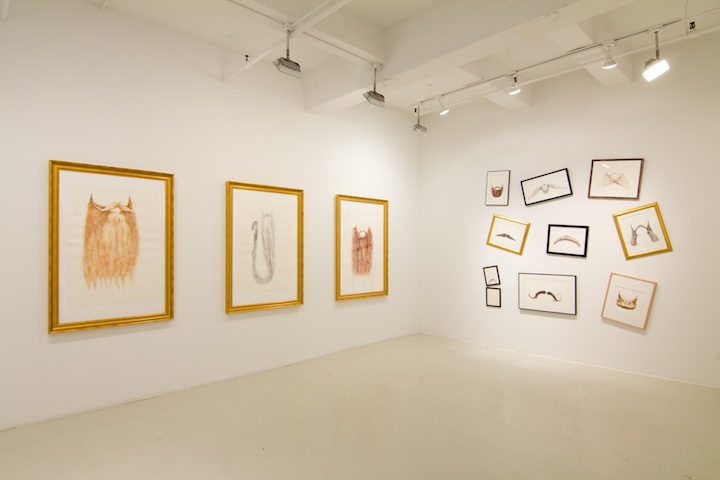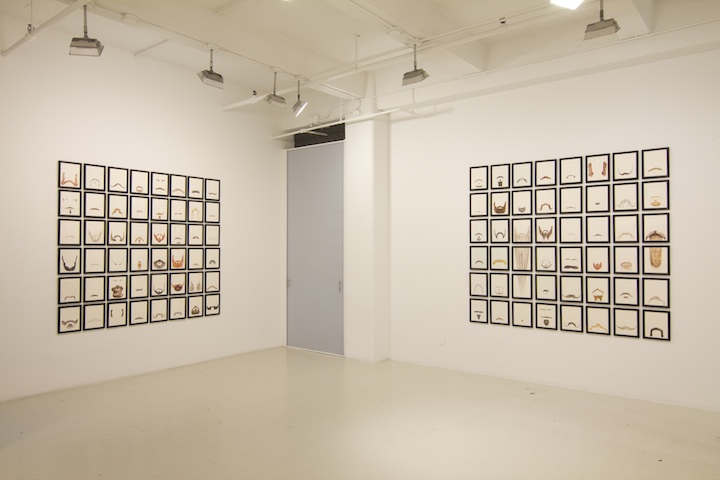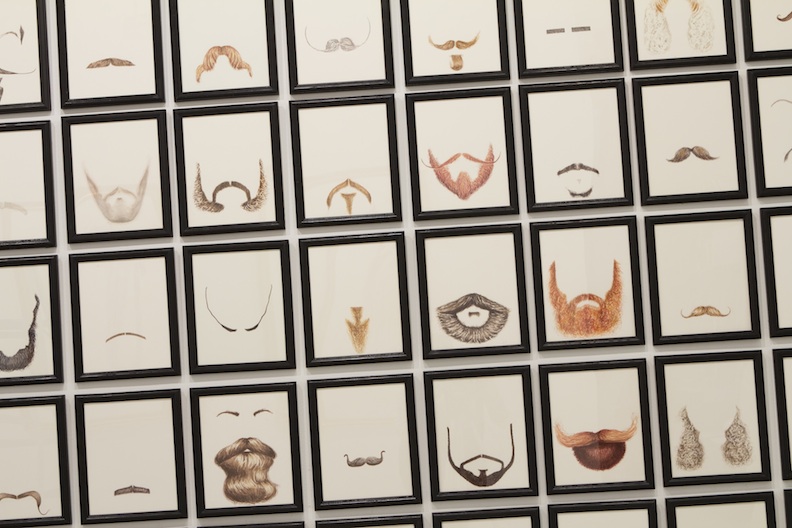 PRESS RELEASE
In the spirit of Saint Nick, Salomon Contemporary presents John Gordon Gauld: Tickle Your Fancy. The short-term exhibition will display a medley of facial hair in an installation of over 100 works on paper. The beard and moustache series was originally commissioned by Bergdorf Goodman for their windows showcasing the 2011 Men's collection. Because of its overwhelming response, the works are now presented in a gallery setting.
Highlighting Fu Manchus, handlebars, muttonchops, chinstraps, and Santas, the exhibition reinforces a sparked contemporary interest in facial hair, and is intended for aficionados and haters alike. While the beard is timeless, certain patterns recall historical figures, eras, and past trends. Facial hair can show one's status and level of intellect, or one's diligence or laziness. It can truthfully reflect a personality, and it can deceive.
David Coggins declares in his essay Beards: A Fierce Defense for Bergdorf Goodman, "the beard is an essential expression of man's nature" and "Above all things, the beard is a show of generous temperament. A man has a faceful of hair, and he rightly wants to share it with the world. Or perhaps he just doesn't feel like shaving. Regardless, a beard is something that most men feel compelled to try at least once, like vegetarianism." Coggins goes on to say, "the bearded man is fearless, but he never forgets that he is more than his beard—it frames his face but never defines the man."
Gauld's work includes genre scenes of everyday life, still lifes, and the human figure; and frequently juxtaposes natural objects with those manmade in imitation of nature. The artist's signature painting style, precision, and satirical tone is evident within the current series. The gestural beards are shown in an alternative context––independent of its eyes, nose, and mouth––giving them the sense of importance they deserve. The blend of skillfully painted watercolors and lighthearted subject matter is sure to tickle everyone's fancy.
John Gordon Gauld lives and works in New York. He has a BFA from the Rhode Island School of Design. He is known for employing unique and delicate materials such as plaster, silverpoint, and egg tempera. Gauld has been included in many New York group exhibitions and has worked with Bergdorf Goodman since 1998, creating large paintings for the store's renowned window displays. Past works can be found in the recent book Windows at Bergdorf Goodman published by Assouline, 2010. This is the artist's first solo exhibition with Salomon Contemporary. Gauld will have a full length solo exhibition with the gallery in 2012.