DICKIE LANDRY
American Responses: Heart
March 23 - April 14, 2012
PREVIOUS
NEXT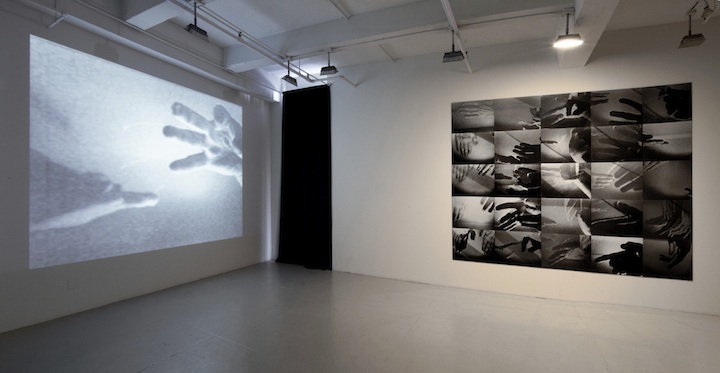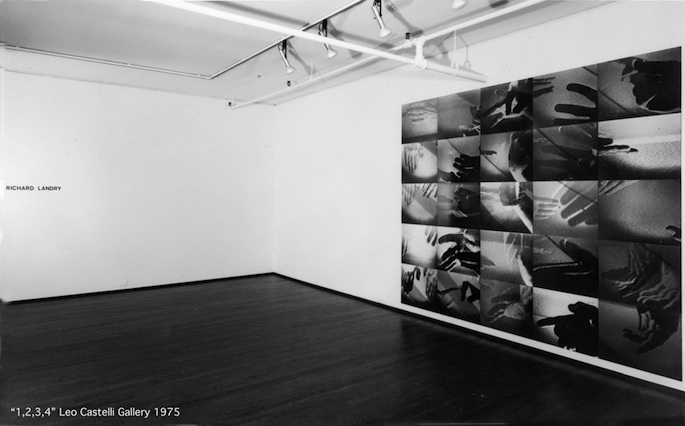 PRESS RELEASE
Salomon Contemporary presents Dickie Landry: Heart, the third exhibition in the ongoing series American Responses, which continues to examine how diverse American cultures shaped art and music during the early 70s, organized by Ned Smyth.
Dickie Landry grew up on a farm in the small town of Cecilia, in Southwestern Louisiana. In this area, and particularly New Orleans, a strong mix of Spanish, French, English, Native American, African American, and Creole communities have melded together to become a major influence and heart of American indigenous music. Incorporating the many musical genres that developed and defined Louisiana music, Landry is versed in all of them. His musical career started at the age of six at Saint Joseph Catholic Church in Cecilia, where he sang the Requiem Mass five days a week, and High Mass on weekends for eight years. He began playing the saxophone at age ten and started his professional career at thirteen performing in society bands.
Since then, Landry has played a large range of music including classical, jazz, rhythm and blues, zydeco, reggae punk, and avant-garde. He has performed with Otis Redding, Bob Dylan, Robert Plant, Talking Heads, Steve Reich, Philip Glass, Laurie Anderson, Lil Band o' Gold, and Clifton Chenier. He has collaborated with Lawrence Weiner, Paul Simon, Robert Rauschenberg, Robert Wilson, Trisha Brown, Keith Sonnier, Tina Girouard, and Chuck Close. Landry was a founding member of the Philip Glass Ensemble, which began in 1969, and performed with the ensemble until 1981. During that time, Landry toured in Robert Wilson and Philip Glass' opera, Einstein on the Beach. Just last year, Landry worked with Wilson in Taipei, Taiwan as Musical Director, Composer, and Performer in 1433, a theater production on the life of Zheng He, the 15th century Chinese navigator.
During the 70s, Landry was also performing solo on the saxophone at major international museums, galleries, and venues including the Chinati Foundation, the Groninger Museum, the Stedelijk Museum, The Metropolitan Museum of Art, Museo Tamayo, The National Gallery, Documenta, the Walker Art Center, Leo Castelli Gallery, the Mudd Club, the Cathedral of Saint John the Divine, and the New Orleans Jazz Festival. In 1972 Landry developed the use of a Quadraphonic system, which utilizes delays of his original sound and over dubbing on his recordings. Of this work, Landry's most renowned recording, 15 Saxophones, 1974 has been reissued by Unseen Worlds Records on vinyl and CD this past year. In 1985 Landry was commissioned by Dominique de Menil to compose a Catholic Mass in Latin for the inaugural opening of The Menil Collection in Houston, Texas. Composed with the use of the Macintosh computer, Mass for Pentecost Sunday premiered in the Rothko Chapel in June 1986 and since then has been performed internationally.
Upon arrival in New York City in 1969, Landry started working with Keith Sonnier, Philip Glass, and Richard Serra, and at the same time photographing their installations, performances, and interactions. It was then that Landry began his work as artist, photographer, and videographer. By the early 70s, Leo Castelli started showing Landry's videos, photos, and drawings. His early videos are seminal to developing the conceptual integration of sound, gesture, rhythm, image, aesthetic, music, drama, and art in video art.
Salomon Contemporary is proud to exhibit Dickie Landry's 1975 show with Leo Castelli. The historic exhibition includes video projections1, 2, 3, 4 and Sax Two and a large photographic installation 1, 2, 3, 4 from 1972. Landry's photographs documenting installations, performances, and interactions with artists such as Philip Glass, Richard Serra, Keith Sonnier, Steve Reich, Bruce Nauman, William Burroughs, Joan Jonas, Mary Heilmann, Lawrence Weiner, Susan Rothenberg, George Trakas, Tina Girouard, Jeffery Lew, Gordon Matta-Clark, Suzanne Harris, Robert Wilson, Christopher Knowles, Lucinda Childs, David Warrilow, and Mabou Mines will also be available for viewing. Landry is currently assembling a book of his documentation of the era.
Dickie Landry will be performing SOLO, an acoustic concert at the Guggenheim Museum Monday, March 26 at 8:00pm. The performance will be in the rotunda and dedicated to the late John Chamberlain whose solo exhibition opened on February 24, 2012. There will be no seating, and the audience will be encouraged to move throughout all levels of the exhibition during the performance.