MIKE SOLOMON
Returning to the Mark
October 18 - November 17, 2012
PREVIOUS
NEXT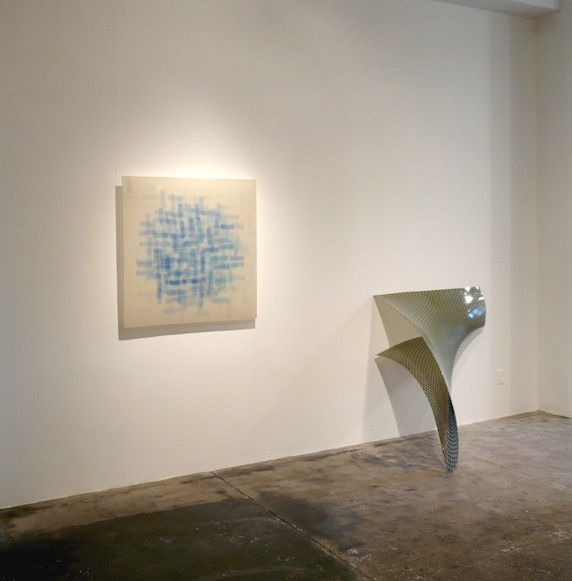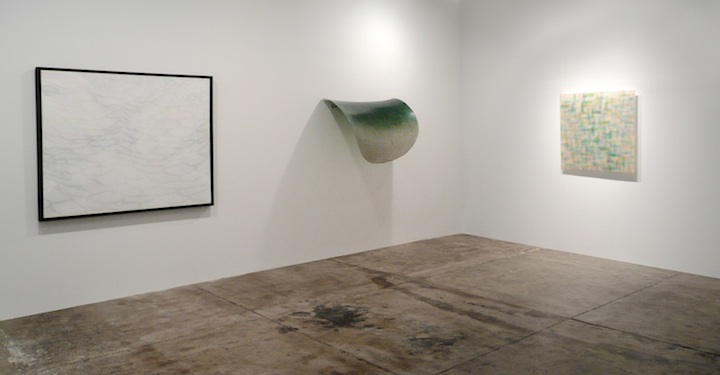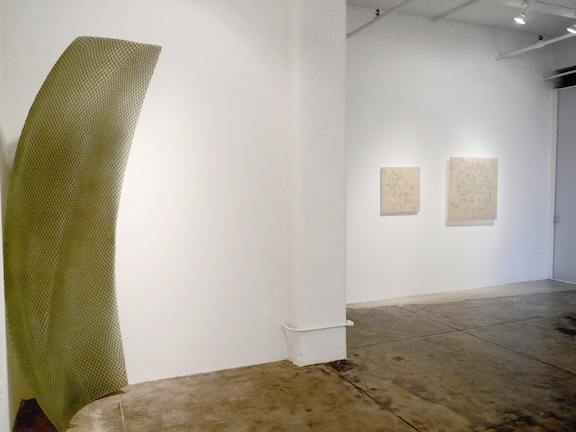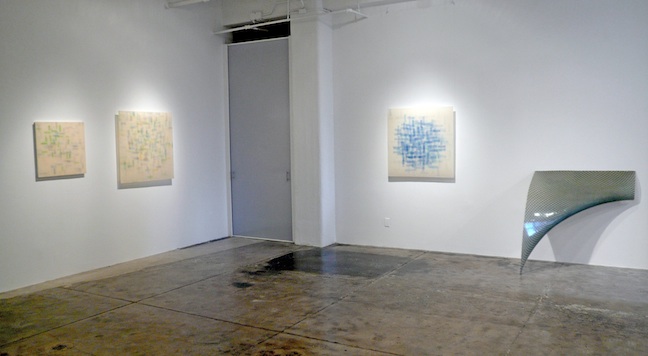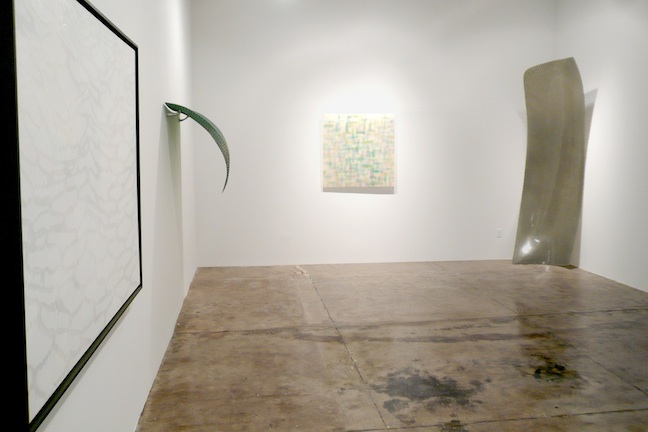 PRESS RELEASE
Salomon Contemporary presents Mike Solomon: Returning To The Mark, a solo exhibition that explores Solomon's individual approach to sculpture and painting. Referencing natural phenomena including the pattern of waves and the translucency of water, Solomon's works transform the elements of nature into art through using materials like beeswax or resin, encompassing what is both familiar and abstract. The exhibition includes three distinct bodies of work.
Solomon's sculptures are conceived from nylon nets. Using this flexible grid, Solomon visualizes the energy of waves and then applies layers of lightly tinted resins and fiberglass to solidify the forms he's found while leaving the grid as the main visual element. Positioned in various locations, the works interact with common architectural formats and demonstrate his roots in process and minimalist art.
His muslin paintings are composed of drawings of twisted grids done in beeswax, which makes the muslin translucent. The muslin layer is then placed on top of canvas that has been painted with acrylics applied loosely in gestural pours. The areas where the beeswax drawing on top interfaces with the acrylic colors beneath reveal a range of transparencies, while the muslin cloth shows more opacities. The works vary in appearance depending upon the light they are seen in.
In her essay, Helen Harrison, Director of the Pollock-Krasner House, describes his newest works, resin infused watercolors on rice papers; "another sheet with another color is added, and the process is repeated until a sandwich of multiple layers is created. It's an additive method, in which each new color interacts with those underneath, subtly changing its character without masking it."
"I'm not hiding what I did before," Solomon explains, "but I have a chance to make a new decision with each layer."
Harrison goes on to say that Solomon's "art embodies fundamental qualities that he perceives in nature for which he creates aesthetic analogies. Without imitating those qualities he captures their essence, pins it down and offers it as a gift to those who take the time to receive it."
Mike Solomon lives and works on the East End of Long Island. He received his MFA from Hunter College, New York. He was awarded the Pollock Krasner Grant in 2001 and in 2012, and his work is in numerous public and private collections. This is the artist's third solo exhibition with the gallery; the first (2006) and second (2008) being at Salomon Contemporary Warehouse, East Hampton.