SUZANNE HARRIS
Glass Sculptures & Works on Paper
September 14 - October 6, 2012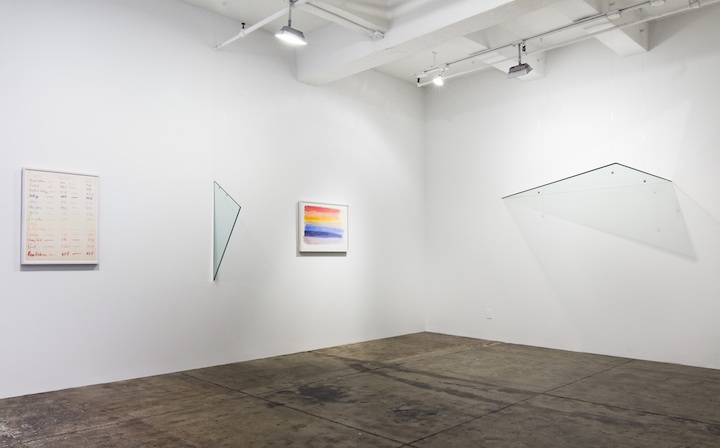 PRESS RELEASE
Salomon Contemporary is proud to begin its 2012/2013 season with a solo exhibition of glass sculpture and works on paper by Suzanne Harris, a seminal artist in 112 Greene Street and 1970's downtown New York.
This exhibition was organized by Ned Smyth, with special thanks to Jene Highstein.
Text by Jessamyn Fiore
"In the larger story of downtown New York in the 1970's, one key figure has been neglected. An artist of extraordinary passion and talent; a charismatic woman enmeshed in a creative community that went on to transform art and its environment.
Suzanne Harris originally studied medicine; a practice she left for a career in music, which brought her to New York City. In 1969 she moved into 112 Greene Street and started to explore contemporary dance; performing with Steve Paxton, Trisha Brown and Judith Padow. She founded the Natural History of the American Dancer dance company. Improvisational dance became sculpture activated by the human body- initially hers and other performers. She then developed large site specific installations that were in turn activated by the audience. These works were intended to be experiential, a threshold between the physical architecture and a greater cosmic order.
As one of the original occupants of 112 Greene Street, Harris was directly involved in the creation of this alternative art venue contributing to the work exhibited and performed there. Working within this community alongside Gordon Matta-Clark, Jeffrey Lew, Richard Nonas, Jene Highstein, Tina Girouard, and Alan Saret, she supported and inspired the work of her peers. Yet sadly due to her untimely death in 1979 at the age of 37, Suzanne Harris has been largely overlooked by art history.
Suzanne Harris is the threshold- her work opening the door to understanding this fascinating time of art, performance, and downtown New York community. Her ideas resonate today as does her energy, it is due time we shine a light on what she created.
By forgetting such an artist as Suzanne Harris, one loses not only a seminal body of work but also a key component to a much larger story. She stood at the cross between dance and contemporary art in the early 1970's embodying the influence of the ideas passed between each. She stood at the heart of the downtown arts community- a force in the circle of 112 Greene Street, Natural History of the American Dancer, Anarchitecture and Food Restaurant- her energy and ideas contributing to the core foundation of each of these entities. She was a powerful woman artist redefining the landscape in which she lived."