TINA GIROUARD
American Responses: Home
Organized by Ned Smyth
May 31 - July 6, 2012
PREVIOUS
NEXT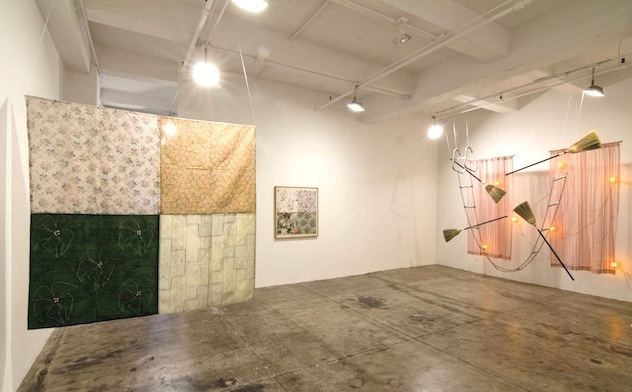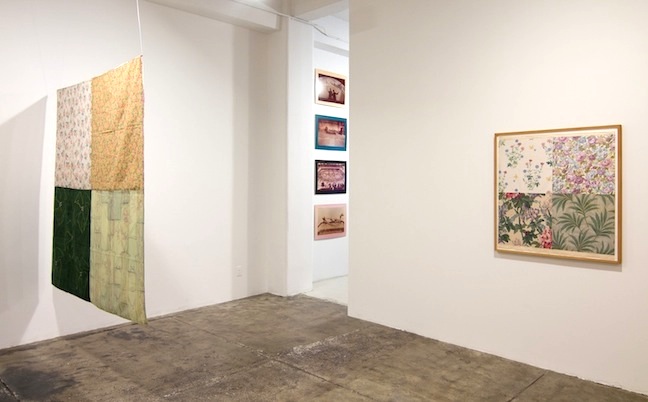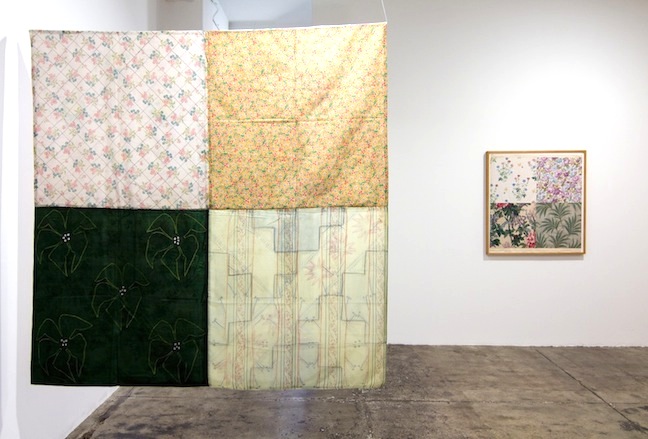 PRESS RELEASE
Salomon Contemporary presents Tina Girouard: Home, the fourth exhibition in the series American Responses – Pleasure, Reverence, Heart, Home organized by Ned Smyth. The series continues to explore how diverse areas of the country have shaped American art and music in the early 70s.
Tina Girouard, a Louisiana Cajun, was born in 1946 in a log house built by her father on his rice farm. After attending the University of Louisiana in Lafayette, Girouard migrated to New York City in the late 60s, where she shared a Chinatown loft with Dickie Landry and the Philip Glass Ensemble. She quickly became an important member of the small group of artists that established the SoHo art scene; and was a founding participant of 112 Greene Street Gallery, Clocktower Gallery, Food restaurant, PS1, Holly Solomon Gallery, Creative Time, and The Fabric Workshop.
Girouard, along with other Louisiana artists and musicians who came to NYC, brought the Cajun traditions of "the home", which include the joie de vivre of big family feasts with dancing and music. Her Chatham Square loft served as a symbolic home for a growing community of young artists that had also migrated to NYC. Evenings at Tina's were gatherings of diverse people cooking, talking, drinking, eating, listening to live music, and dancing. The Cajun tradition of nurturing social interaction helped foster the supportive collective that created 112 Greene Street Gallery and Food Restaurant, both of which Tina was instrumental in shaping.
Girouard recently said, "Home is in the skin and mind. Wherever they are, you are home." Her statement doesn't just mean feeling at home with one's self, but describes how the essence of home is so instilled in Tina, that wherever she is, she creates and projects the physical and emotional comfort of home. Besides helping to cement a group of disparate artists together, the spirit of "the home" has been a major theme in her art. In 1969, Alanna Heiss curated her first group exhibition underneath the Brooklyn Bridge in which Girouard created one of her earliest performances/installation pieces, Swept House. She came out with a broom and started sweeping the dirt and debris under the bridge. After she had cleaned a large rectangle of ground, she swept a door out of the rectangle, and started another rectangle. It soon became evident that by sweeping and cleaning these connected spaces, that Girouard was making the floor plan of a house. This was where she came from, who she was, and became a driving source of the content in her early work.
As a multi-disciplinary artist, Girouard's body of work includes performance, installation art, photography, video, and film. She has collaborated with artists such as Gordon Matta-Clark, Keith Sonnier, Mabou Mines, and Deborah Hay; as well as being involved in projects by Richard Serra, Lawrence Weiner, and the Natural History of American Dance Group. She has been included in Documenta 6, the Venice Biennale, the Paris Biennale, and has had a mid-career retrospective at the Museo Rufino Tamayo in Mexico City.
In Home, Salomon Contemporary is pleased to exhibit Veranda, an important installation from 1978, as well as her fabric, wallpaper, linoleum, and stamped steel pieces from the 70s. Commenting on her choice of materials and content, Girouard states that she has always worked toward "making the ordinary extraordinary and the extraordinary ordinary."