LADIES & GENTS
March 14 - April 27, 2013
PREVIOUS
NEXT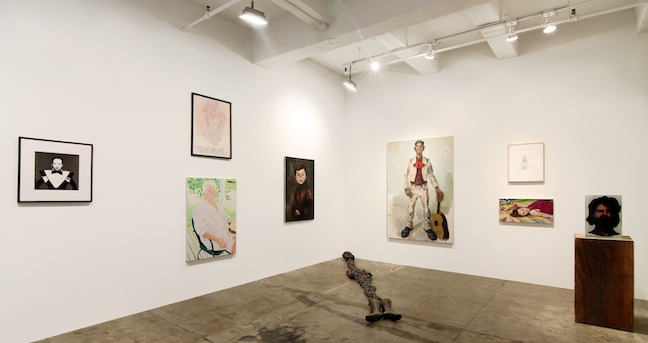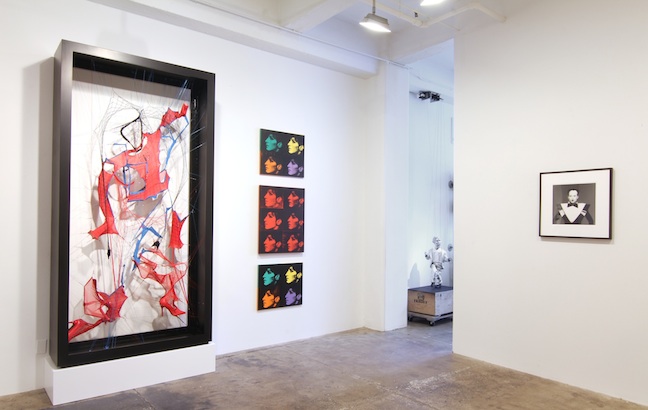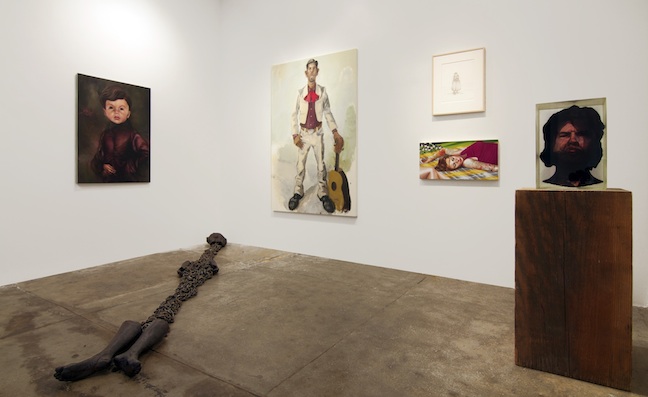 PRESS RELEASE
Salomon Contemporary presents Ladies & Gents, a group exhibition that highlights a selection of female and male artists who portray their own gender: Amy Cutler, E.V. Day, Hilary Harkness, Jocelyn Hobbie, Judith Hudson, Deborah Kass, Laurel Nakadate, Kiki Smith, Michael Halsband, Nir Hod, Scott Hunt, Kurt Kauper, Dennis Oppenheim, John Sonsini, Billy Sullivan and Dustin Yellin. The exhibition fuses a wide range of styles and tones, with some more serious and critical, and some more lighthearted and humorous. Various works depict the figures in a more traditional sense as "ladies" and "gentlemen," while others challenge just the opposite.
Comprised of bronze and steel, Kiki Smith's biological work Daisy Chain will morph during the course of the exhibition like a caterpillar into a butterfly. In Spidey/Striptease, E.V. Day strings together a gender-bending work that unexpectedly pairs the recognizable superhero costume with bright red heels and fishnets. Judith Hudson's Bribe is a humorous commentary on women's love and sacrifice for another feminine accessory—jewelry. Hilary Harkness's drawing Pearl Trader narrates an all-out fest amongst Rockettes while auctioning their DNA at Christie's. With genetics that can't be auctioned, Amy Cutler's Edna is anything but a lady with her untied, corset-like belt and an intriguing addition to her right foot.
As for the gents, Michael Halsband's iconic photograph Klaus Nomi portrays the diva in his futuristic, neo-dandy attire with dark lipstick to match. Sporting a more traditional blazer and bow tie, Dennis Oppenheim's motorized marionette tap dances to a soundtrack composed by the artist in Theme For a Major Hit. In Nir Hod's Genius, a prodigal gent-in-training dressed in 18th century fashion smokes a cigarette during a portrait sitting. Kurt Kauper, John Sonsini, and Scott Hunt's works demonstrate a more contemporary vision of a gentleman—a suited businessman balancing work and pleasure, a Latino musician posing with his guitar, and two men resting casually in a wintry landscape. Whether fantastical or realistic, the works in the exhibition are an eclectic grouping of men and women of all ages and types, with faces both strange and familiar.