DICKIE LANDRY
Dickie Landry's New York: 1969- 1979
February 26 - March 28, 2015
PREVIOUS
NEXT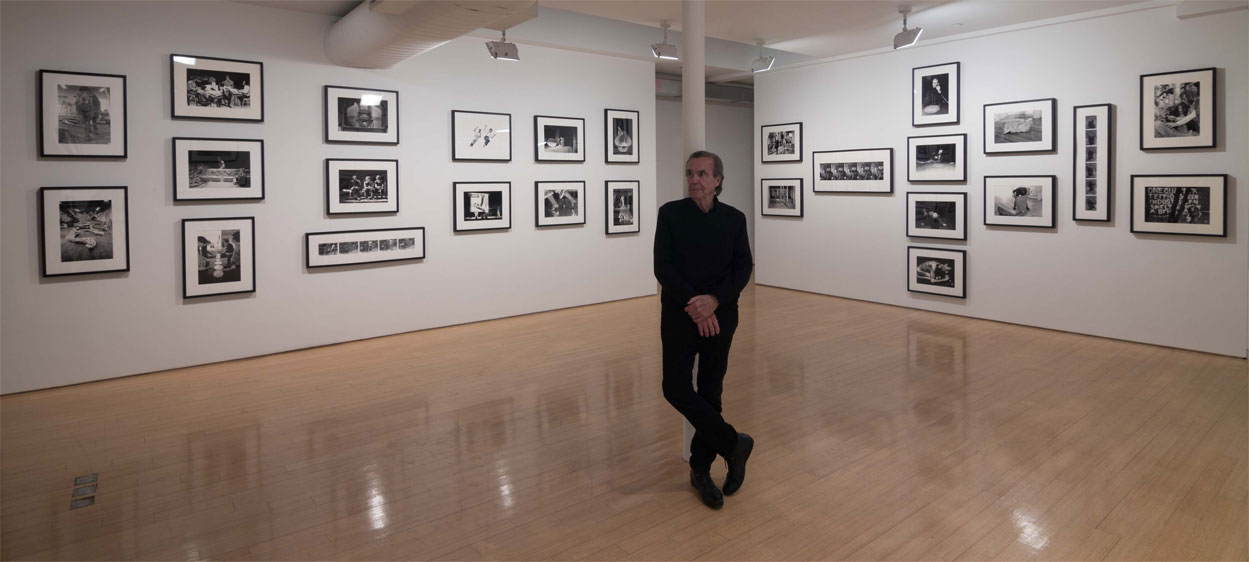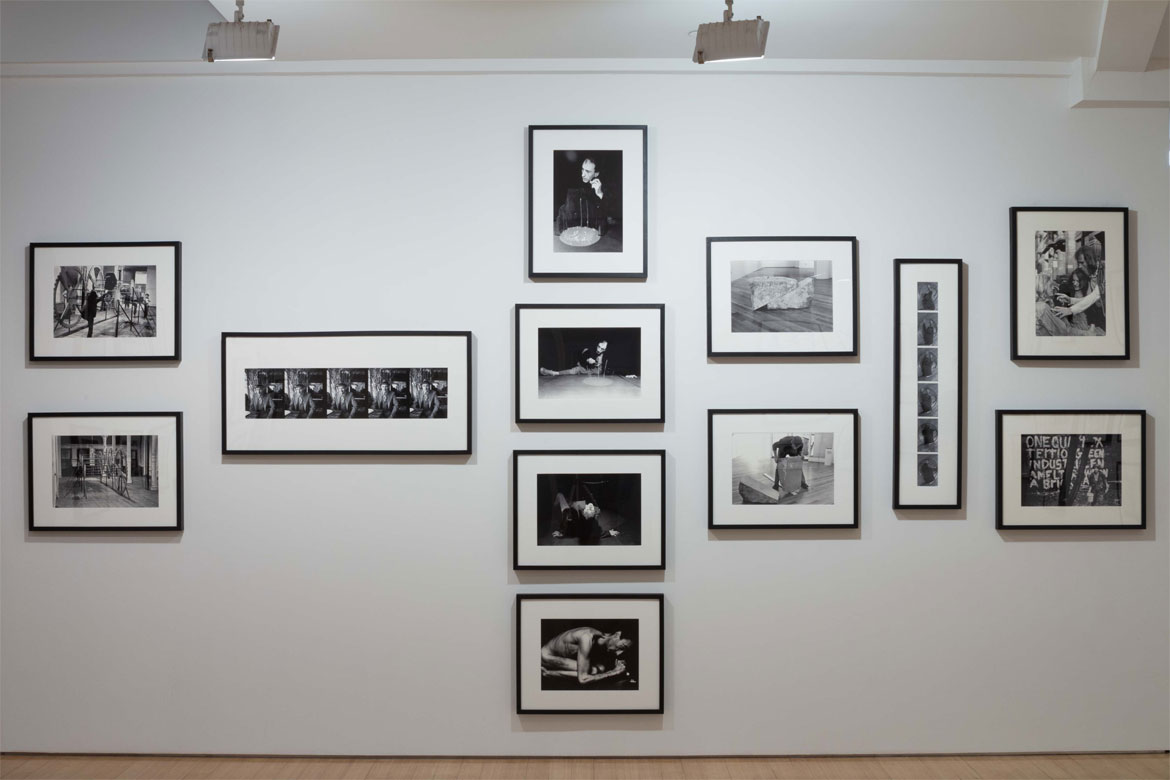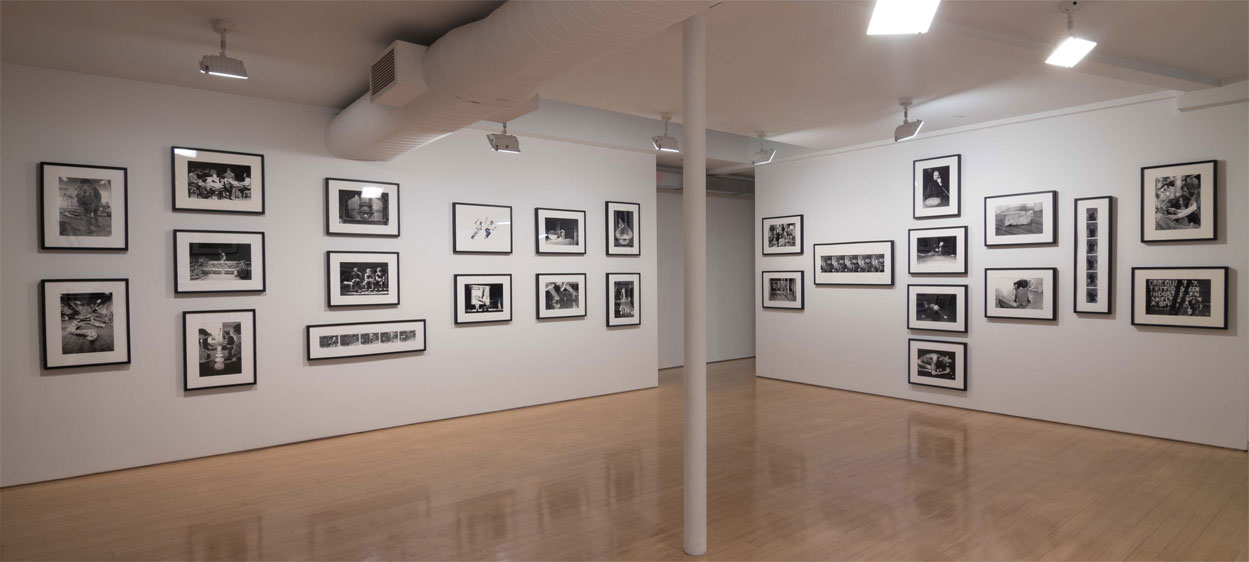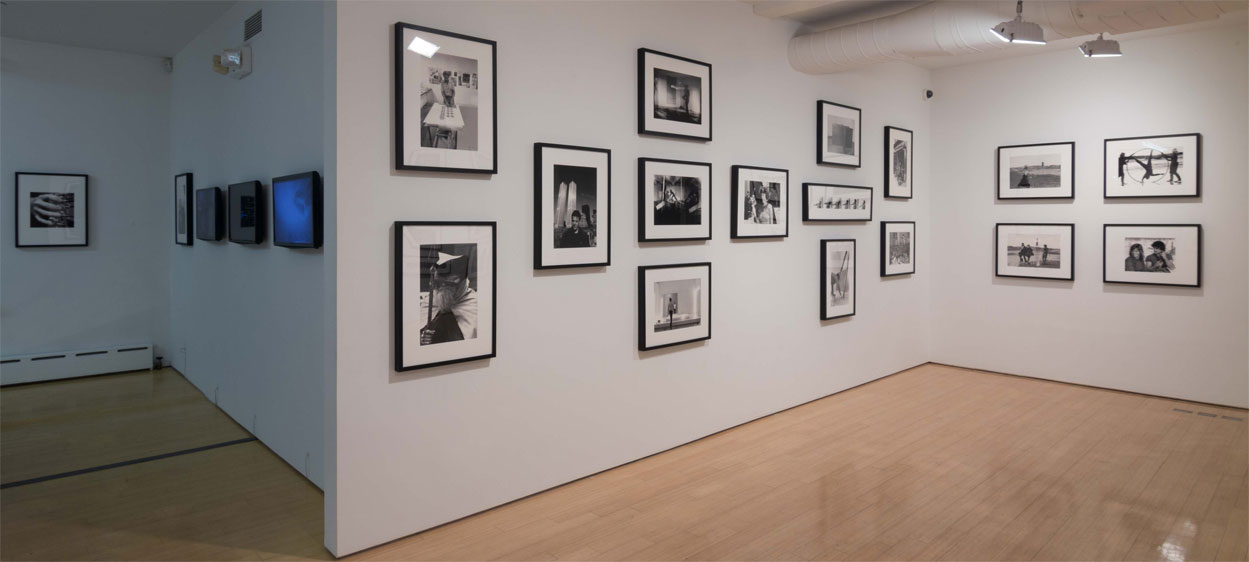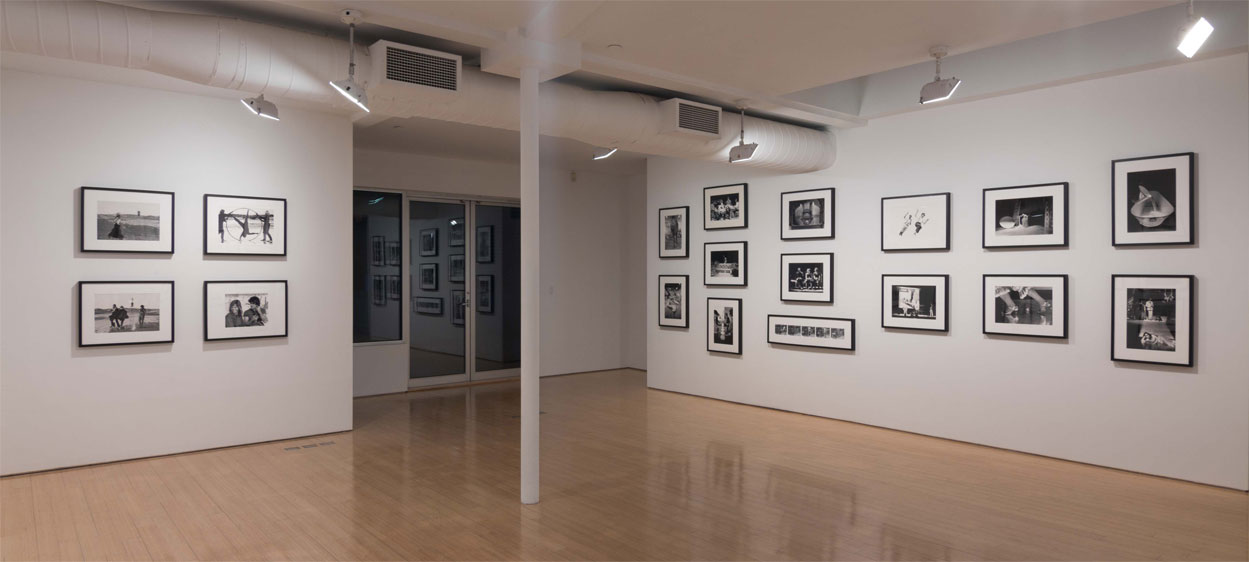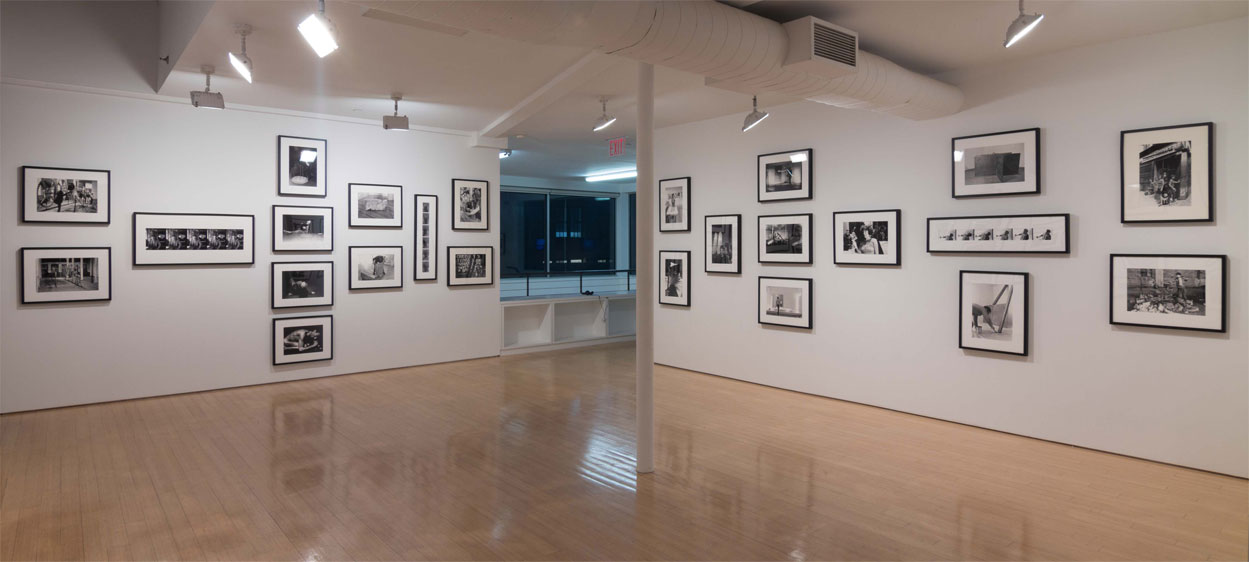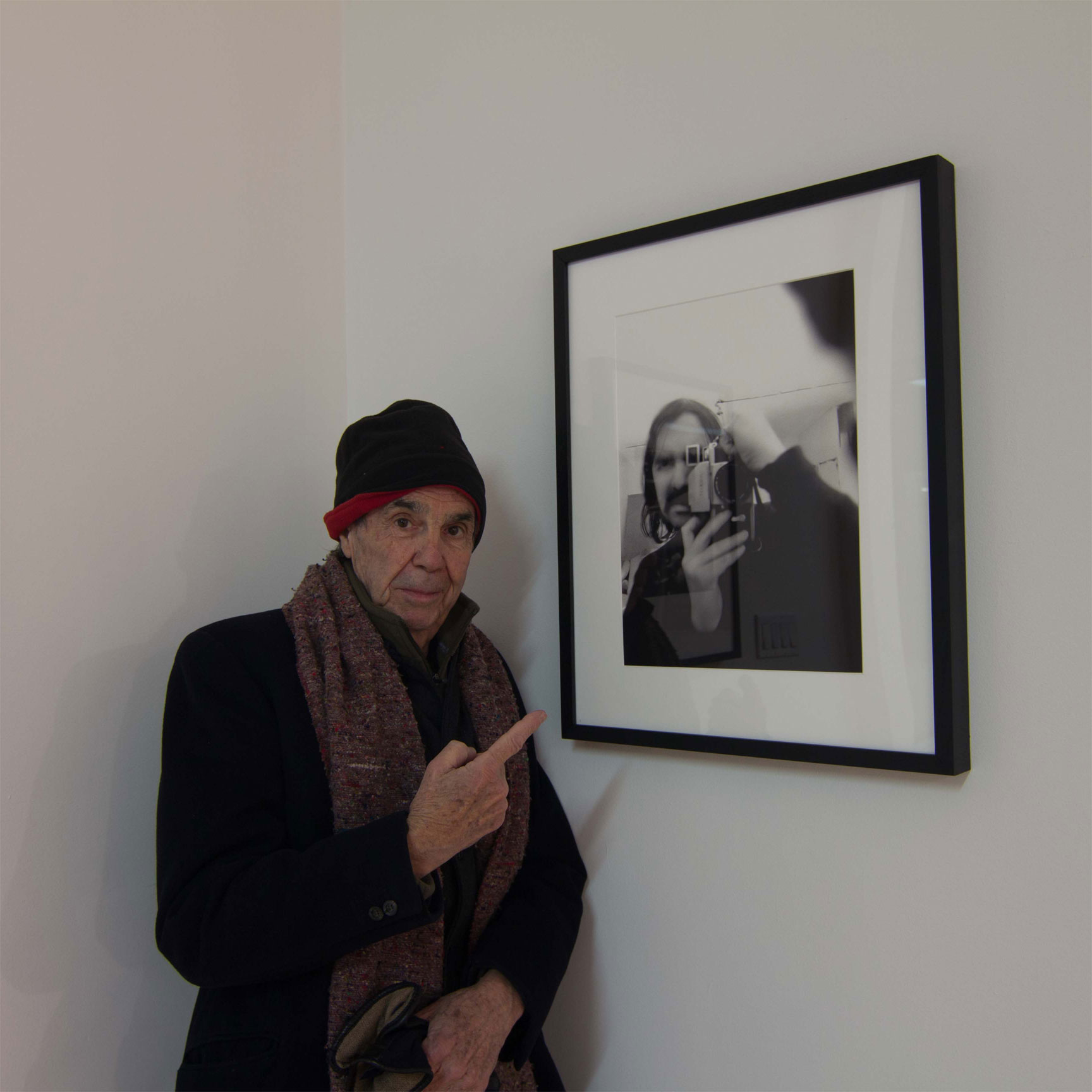 PRESS RELEASE
Salomon Contemporary presents Dickie Landry's New York: 1969-1979, a solo exhibition of black and white photographs by Dickie Landry that uniquely capture and define a pivotal decade in New York. During this time, the artists challenged the boundaries of art-making by experimenting with new ideas, techniques and media such as performance, site-specific large-scale installation, video, and conceptual art.
Dickie Landry's passion for photography began in the late 1960's. Since then, Landry has photographed numerous ground-breaking installations, seminal performances, and personal interactions with artists including Philip Glass, Richard Serra, Gordon Matta-Clark, Bruce Nauman, Robert Wilson, William Burroughs, Joan Jonas, Mary Heilmann, Lawrence Weiner, Susan Rothenberg, Keith Sonnier, Steve Reich, George Trakas, Tina Girouard, Jeffrey Lew, Suzanne Harris, and Christopher Knowles, among others. For many of the depicted historical performances and exhibitions, Landry's photographs are the only documentation that exists. The moments both candid and posed are representative of the 70's downtown New York art scene, a critical period that forever changed the playing field and paved the way for today's contemporary artists.
The exhibition was conceived and originally presented by the University of Louisiana at the Paula and Lulu Hilliard University Art Museum at Lafayette, January 14 through May 17, 2014. A catalogue accompaniment, published by University of Louisiana at Lafayette Press.
Dickie Landry was born in Cecilia, Louisiana and currently lives and works there. Landry's work has been included in exhibitions at the Whitney Museum of American Art, New York; Sao Paulo Biennial; Los Angeles County Museum of Art; and San Francisco Museum of Modern Art. As an accomplished composer and saxophonist, Landry has performed at many international museums and venues including the Solomon R. Guggenheim Museum Guggenheim, New York; The Menil Collection, Houston, TX; The Chinati Foundation, Marfa, TX; Groninger Museum, Groningen; Stedelijk Museum, Amsterdam; The Metropolitan Museum of Art, New York; Museo Tamayo, Mexico City; National Gallery of Art, Washington, D.C.; Documenta, Kassel; and Walker Art Center, Minneapolis, MN.
Landry was a founding member and played with the Philip Glass Ensemble from 1969 until 1981. Throughout his career, Landry performed with Otis Redding, Bob Dylan, Talking Heads, and Laurie Anderson and collaborated with Robert Wilson, Lawrence Weiner, Robert Rauschenberg, Robert Wilson, Trisha Brown, Keith Sonnier, Tina Girouard, and Chuck Close. In 2012, Salomon Contemporary presented "Heart", a recreation of Landry's 1975 video installation ("1,2,3,4" with photographic stills) at Leo Castelli Gallery. This is Landry's second solo exhibition at Salomon Contemporary.