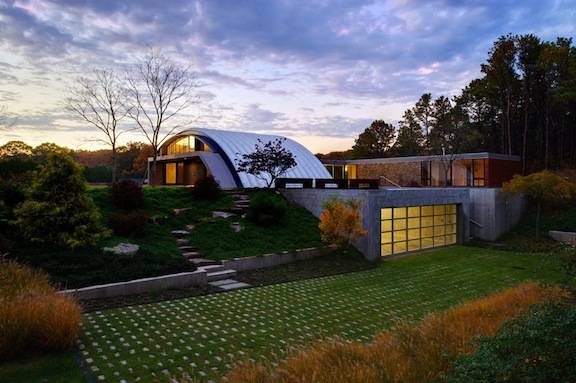 ABOUT MAZIAR BEHROOZ
Maziar Behrooz lives and works in East Hampton, New York as a leading architect. Behrooz attended the Tulane School of Architecture, the Institute for Architecture & Urban Studies, and the Cornell School of Architecture. He is the recipient of three AIA Peconic awards, '09 and '07 and one US Green Building Council Award, '08. In 2004, he was amongst four shortlisted competitors, out of 250 entries from 45 countries, for the design of a Baha'i temple in Chile and had a winning proposal for the design of a financial center in Beijing. Since founding MB Architecture in 1996, Behrooz has designed and completed award-winning buildings that explore modernity, sustainability and integration with nature.
The Arc House, organized by Salomon Contemporary, is a private residence designed by Behrooz that is unique in both design and functionality. The energy usage of the house is 1/5 of conventional houses, due to both the shape and materials used.
Maziar Behrooz: Rapid Deployment Functional Unit was on view at Salomon Contemporary, East Hampton from 22 August through 26 September 2010.