KIM MACCONNEL
American Responses: Pleasure
January 6 - February 11, 2012
Organized by Ned Smyth
PREVIOUS
NEXT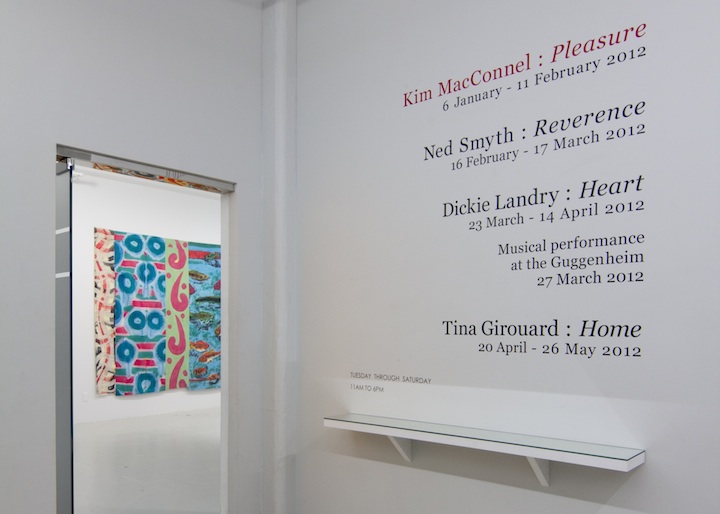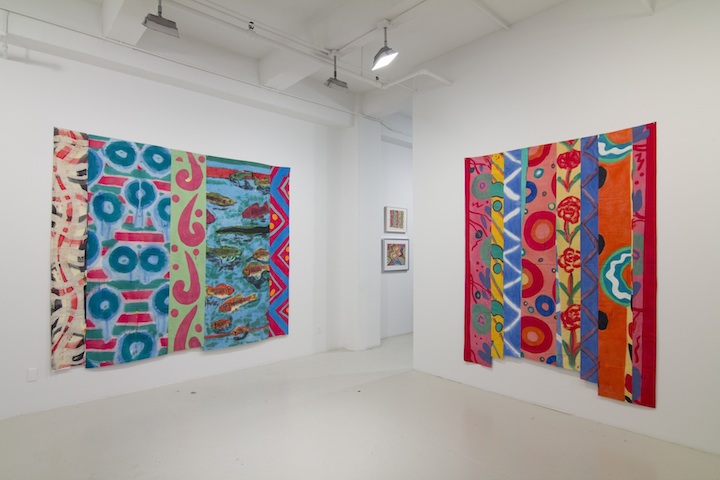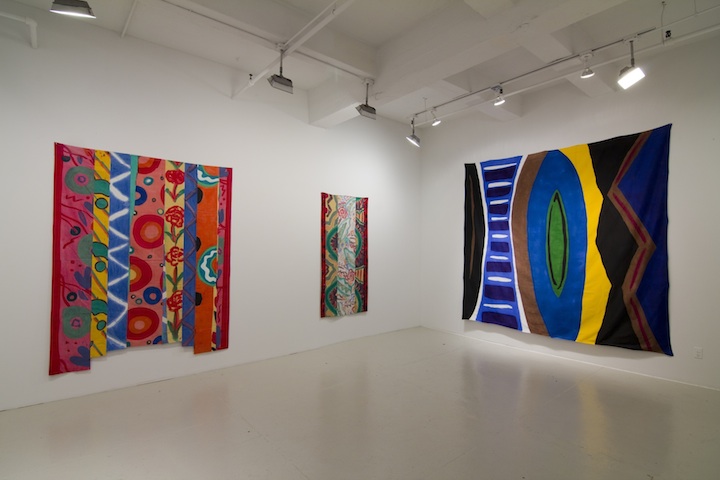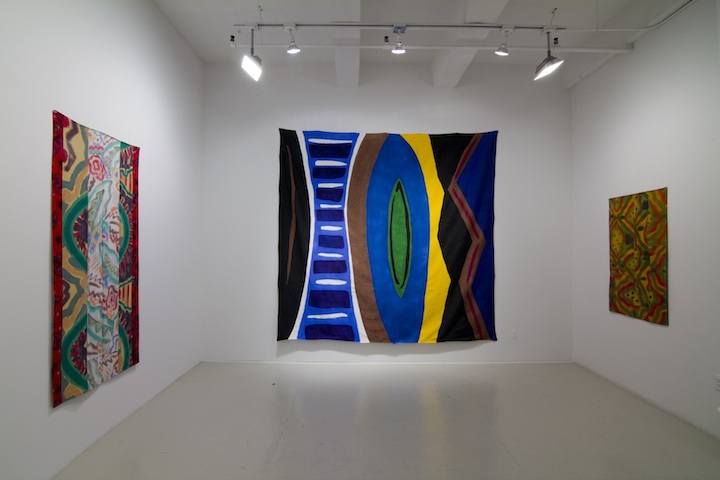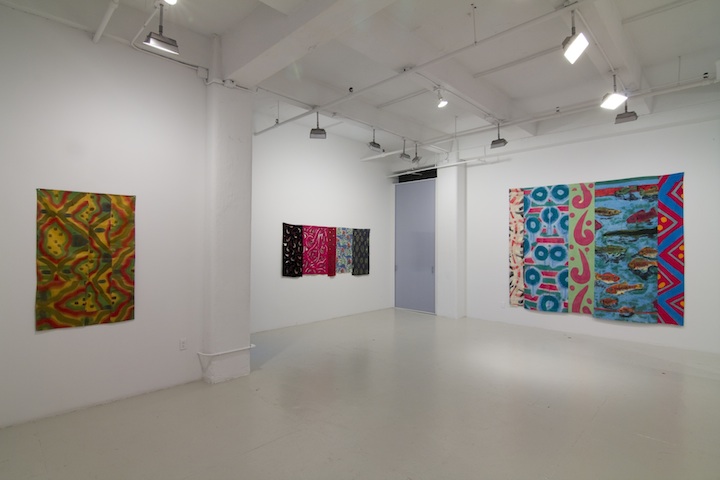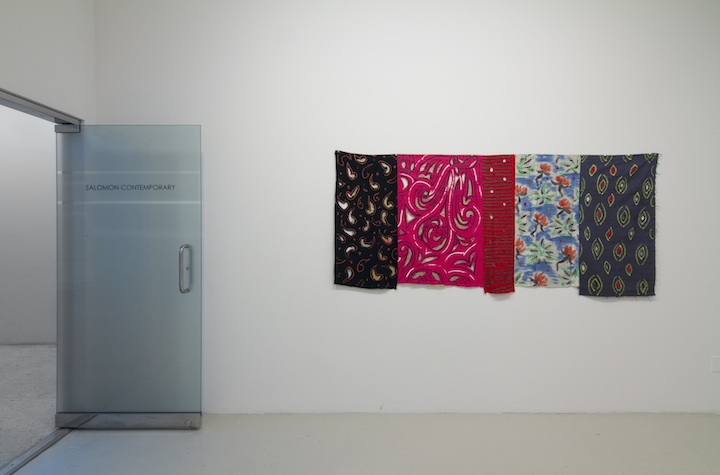 PRESS RELEASE
Salomon Contemporary presents American Responses, a series of four exhibitions and one musical performance that examines American regionalism as a major influence on art of the early 1970s. During that time, some artists developed new forms of expression by interpreting the zeitgeist through their personal histories and cultural environments. Each of the four artists' work is greatly influenced by the regions where they grew up or worked. Because of their rich American cultures, these regions facilitated new American styles and content. Kim MacConnel worked from Southern California; Tina Girouard and Dickie Landry come from the Acadian culture of Louisiana; and Ned Smyth was formed in a northeastern academic environment.

The artists were recognized early in their career in Europe as being prominent figures of new formal movements while having a strong American sensibility. The interest in these American sensibilities mirrored the "melting pot" of its citizens. Ancient musical rhythm structures from India, the French and Native American Acadian tradition of Louisiana, historical international textile design, and the Judeo-Christian tradition of reverent stone architecture are some of the global sources of imagery and content that became the foundation of a dialogue influenced by regions of America.
The first show in the series is Kim MacConnel: Pleasure. Living in Southern California for over 46 years, MacConnel obtained both his BFA and MFA at the University of California San Diego. In addition to its pop Disney Southern California culture, the West Coast is also highly influenced by Asia and Latin America. As a result, MacConnel became interested in Chinoiserie, Middle Eastern textiles and global imagery. MacConnel started exhibiting in New York at Holly Solomon Gallery in 1975, and quickly received international attention, going on to show with dealers, Rudolph Zwirner, Bruno Bischofsberger, and Daniel Templon. His work has been exhibited in the Whitney Biennial in 1975, 1977, 1979, 1981, and 1985; The Museum of Modern Art's An International Survey of Recent Painting and Sculpture, 1984; The 1984 Venice Biennale; and inSite 1992. In the fall of 2010, Kim MacConnel had a retrospective at the Museum of Contemporary Art San Diego titled, Collection Applied Design.
Known as a seminal figure in the Pattern and Decoration Movement of the 1970s, he produced a body of work much broader than this label. His work is at the same time raucous, subversive, beautiful, joyous, irreverent, political, historical, conceptual, global, serious, comfortable, humorous, and Southern Californian. His images, colors, and patterns, draw from the global cultures of India, Africa, China, Europe, and the Americas; and his references range from Picasso and Matisse to Persian and Turkish textiles. From the beginning, MacConnel made a formal decision to reject painting on stretched canvas, and alternatively painted on fabric. He cut pieces, and afterwards sewed them back together, displaying them pinned directly to the wall. Kim MacConnel: Pleasure focuses on his fabric work from the 70s and 80s, with the inclusion of one later piece. This is MacConnel's first show in New York City since 1998.